Innovation in web development is evolving rapidly every year. 5 to 10 years ago no one would have thought that we would be able to build powerful web applications in the browser as we are able to do today. Back in those days, people would use software installed on their local computer or laptop to do their work. But that made it difficult for the user to access their work from a different location.
Since cloud computing has come into picture there is a drastic change in how we access tools and software. Almost every software these days are being converted from a computer-based application to a cloud-based application.
We are living in times where we are no more restricted to one or two computer systems or locations. Instead, we can access our work from anywhere in the world by simply using an internet browser to login to the system and resuming the work right where we left it. And this is one of the key considerations for custom web apps.
All of this was made possible because of advancements in web tools and web browsers. This has also lead to a constantly growing demand for advancements in web tools and functionality in web browsers.
More and more companies are coming out with amazing web-based solutions to ease web developer's and designer's life.
Today I will present you with the most popular 45+ web tools in 2023.
To come up with this awesome list of web tools, we took into consideration how many users does the solution has and what you get for what you pay.
You will find included very different web solutions: an affordable logo design contest, powerful WordPress themes and plugins, website builders, web development services, and much more.
Did you know that WooCommerce is powering over 1.5 million shops and that it is probably the most used e-commerce solution worldwide? It has lots of advantages:
• Free.
• Easy to customize.
• Lots of powerful features.
• The store you build belongs to you (versus Shopify for example and other solutions).
• There is a huge number of extensions that will supercharge your WooCommerce store.
• Informative analytics.
• Much more.
It's easy to see why there are so many users.
If you want to properly run a WooCommerce store at its maximum capacity, to take advantage of this powerful platform and get tons of sales, you need only one additional thing. You need a specialized team to take care of your WooCommerce store.
WPcustomify is specialized in WooCommerce and they know perfectly this platform. They will help you install any type of extension, they will fully configure your store, and offer you support for any errors or problems you get.
Let the experts take care of your WooCommerce store so you can focus on getting more sales.
2. actiTIME
Besides being proficient in programming, developers can largely benefit from having an extensive set of project management skills. They should be capable of optimizing work processes in a way that lets completing the planned work on budget and schedule. Moreover, they should be able to respond to any changes in the project's scope promptly and efficiently.
An intelligent timesheet tool, actiTIME, can be of great help for developers and their managers in attaining these objectives. Its core features are:
Scope management for creating projects and tasks, setting up estimates and deadlines, and monitoring current performance on the Kanban board;
Time tracking for keeping an accurate record of working hours and billable time;
Thorough reports for a comprehensive review and analysis of productivity trends, as well as project costs and revenues.
With all these features, actiTIME fosters closer attention to details in the management process and reduces the risk of errors during data collection. Moreover, it automates many HR and accounting processes, from PTO accrual to client billing and invoicing. Therefore, it saves a ton of time that you may invest in working on more critical project-related issues.
actiTIME is also very flexible, and you can easily integrate it with a wide variety of other useful tools through Zapier or API. Moreover, actiTIME's automatic timer can be accessed directly through the Chrome extension in Jira, Github, and GitLab. In this way, the tool enables you to track time while being entirely concentrated on the primary work process. Sign up for a free actiTIME trial and bring your productivity to the next level.
3. Total
You want a WordPress theme that is complete, easy to configure and customize, lightning-fast, affordable (only $59), and which will make your website convert better? Take a look at Total, this theme will literally do all these things for you, these are not big empty words.
It comes loaded with 40+ premium demos that will make your website look exactly as in the demo, with 80+ builder modules, with 500+ styling options, and premium plugins included for free — Visual Page Builder, Templatera, and Slider Revolution.
Take a look at the theme demos, you will fall in love instantly, you never saw so much a high-quality and well-designed theme.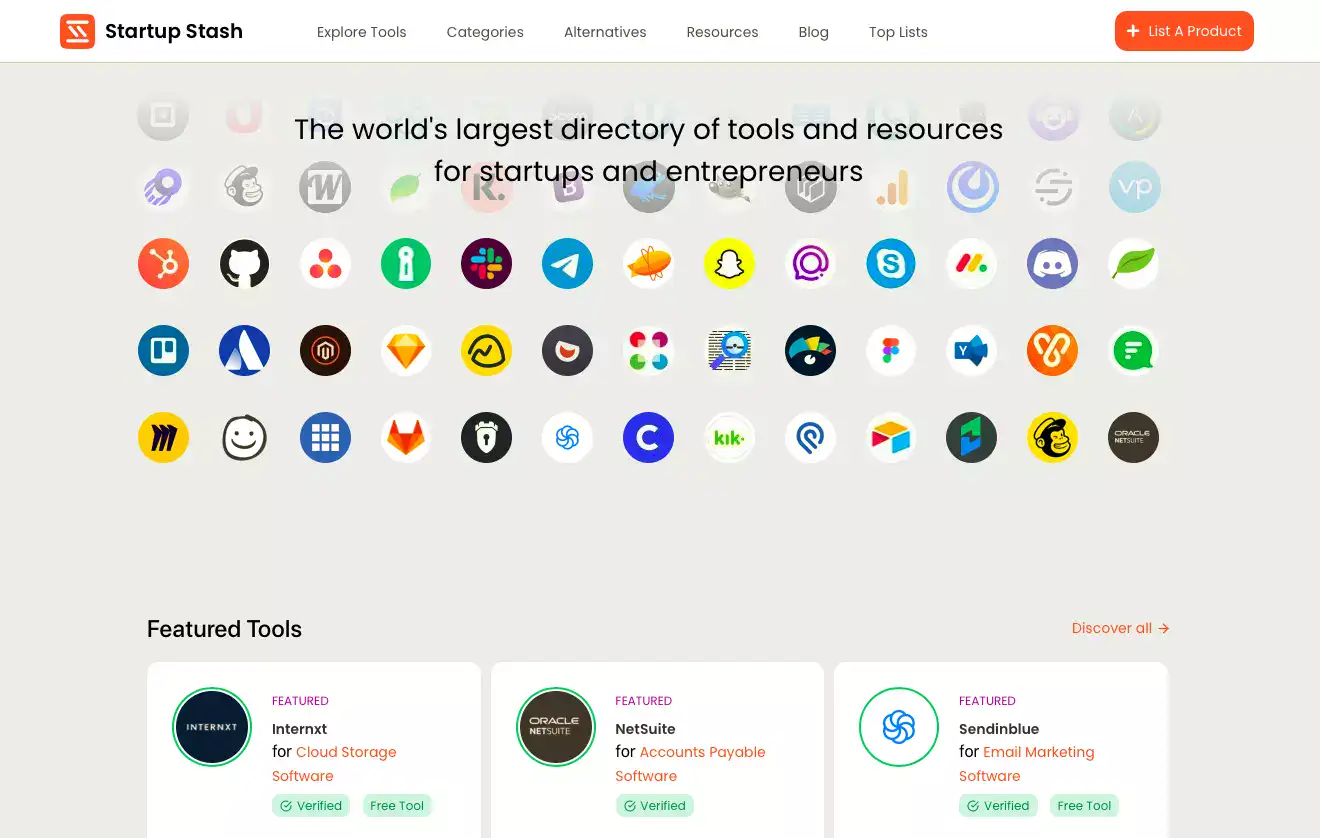 Startup Stash is the world's largest online directory of tools and resources for startups and entrepreneurs. This is a one-stop site for founders and hustlers looking for any kind of resource to up their startup and productivity game. They have an impressive assortment of listicles such as top startups, top VCs, top conferences, marketing agencies and tools across a whole bunch of categories such as DevOps, cryptocurrencies, finance, taxation, marketing, collaboration, design, etc. Just name the category, and you have it. 
Not just this, but companies around the globe have their products personally listed on Startup Stash to increase their reach and revenue. From Tokyo to San Francisco, and Germany to Singapore, if there's a company you ought to know about, you'll find it here. They've also got a weekly newsletter you can sign up for if you want quick 5-min updates about the startup industry and all the advice therein.
React Admin Templates by ThemeSelection
If you are a developer looking for developer-friendly, easy-to-use, and responsive React Admin Templates, then ThemeSelection is the right place for you. You can certainly be benefitted by using the production-ready React admin templates.
First of all, the templates are of high quality and are search engine optimized. They'll help you rank higher in search engine results, which will increase the number of people that visit your website. Additionally, you won't have to spend hours starting from scratch on your design. Additionally, you may save a lot of time and money by using React admin templates. They are simple to use and incredibly flexible, enabling users to alter the template's appearance and feel to suit their needs. Finally, the React Admin template can help you stand out from the competition by giving your website a more polished and professional appearance.
Furthermore, you may use the react admin theme template for any type of web app because it is appropriate for every industry, including management, finance, medicine, fitness, and more.
Whenever you need a new web design tool for your projects, browse Webdesign Toolbox, and find it in minutes. Stop wasting your time on Google Search and in other places, to find the right web tools for your projects.
This website has 965 resources manually added in 78 different categories, being very well categorized. It will become a huge encyclopedia of web design resources; every month being updated.
Webdesign Toolbox is already used with huge success by both professional and newbie web designers, coders, web strategists, online entrepreneurs, bloggers, and marketers.
Join them and use Webdesign Toolbox, it is 100% free.
You want the most complete, technologically-advanced, yet simple to use and affordable service for doing manual and automated testing? TestingBot is the best solution for all of these, being feature-rich and supporting all kinds of tests, including live tests and multi-device testing.
Start a free trial and see how it works.
6. Codester
Codester is a huge marketplace where you will find tens of thousands of premium PHP scripts, apps, plugins, website templates of all kind, and even hugely discounted items.
Browse Codester, here you can find everything you are looking for and the prices are excellent.
7. Taskade — Remote Team Workspace
Remote teams from all over the world use with huge success Taskade, a professional, complete, and technologically advanced collaboration tool.
This unique platform lets you and your team fully customize your workspaces, in just a few seconds. You can create the workspaces from scratch, or you can use the included templates, there are hundreds to choose from.
Taskade is feature-rich, having everything you need.
It is free to use for 10 projects.
Bonsai has over 200k happy freelancers and agencies using it, being the best in the freelancer niche.
They help you with invoice templates, with contracts and proposals, with a clever and simple to use CRM, and even more.
Start for free.
9. Mobirise
Mobirise is the best offline website builder in 2020, is loaded with:
3500 awesome website templates
eCommerce and Shopping Cart
Sliders, galleries, forms, popups, and icons
A powerful drag and drop builder, and much more
Use it to create awesome websites.
10. Goodie
Goodie is a professional WordPress and front-end development service that is a perfect fit for:
Web designers that need a reliable web development partner
Businesses that need to amplify their online presence with simple websites
Companies that need email templates
Get in touch with Goodie, these friendly professionals are always going the extra mile to deliver more and better.
MailMunch is a highly popular solution in the market, used by tons of companies and marketers to boost conversions by up to 400%.
It grows your email list and it converts your visitors into subscribers and customers.
This complete lead generation software comes loaded with captivating templates, with an easy to use drag and drop builder, and lots of useful features that will supercharge your forms and landing pages.
Use the best solution in this niche.
Unlayer is the best email template builder on the market, being super easy to embed on your website (takes less than 5 minutes). Let your website visitors create superb emails and landing pages directly from your website using Unlayer templates and the brilliant drag-and-drop builder.
Sign up now.
13. Rank Math SEO
Do you want the best WordPress SEO plugin for your website? Rank Math is free to use, yet it is the most advanced in this niche.
After a basic configuration, it puts on auto-pilot your WordPress SEO and it helps your website rank higher and gets more traffic, with the existing content.
Get Rank Math for free.
14. Schema Pro
Use Schema Pro plugin to quickly add schema markups to all the selected pages, with 1-click. Your WordPress website will rank higher and get more traffic.
Get Schema Pro.
15. Landingi
To create engaging and high-converting landing pages you need only the right tool, not special skills or magic ideas.
Such a tool is Landingi. It comes loaded with awesome templates, with a drag-and-drop builder, with tons of elements, and a clever interface that is simple to use.
Start your free trial and build a super landing page with Landingi.
16. CollectiveRay
Do you love super in-depth and comprehensive articles and tutorials? Then you will fall in love with CollectiveRay. Here you will find such stuff, and even more.
This is among the few places where experts write so high-quality articles and reviews.
17. ContentSnare
ContentSnare will collect content from your customers, automatically, helping you finish more projects and reduce costs. Sounds awesome? Of course, because it is.
The configuration takes less than 5 minutes, and right after ContentSnare will work autonomously.
Start a 14-day free trial. No credit card required.
18. XStore — The King-Size WooCommerce Theme
If you want to launch a new WooCommerce store, or you just want more sales from your existing shop, you should use XStore.
This WooCommerce store comes loaded with over 90 shop designs, with the best performance in the industry, and with tons of elements and features.
Find out more about it.
19. FixRunner
WordPress websites are awesome until bad things happen. You can easily fix all of them by getting help from FixRunner.
You can get a one-time fix from FixRunner or a monthly package that will help you prevent potential problems with your WordPress website.
This is the most affordable WordPress help and maintenance service, being used by lots of companies with huge success.
20. Heroic Table of Contents Plugin
Heroic is a powerful, yet free to use, WordPress plugin that will help you quickly add a table of contents.
Why add it? Because your article readers love it, and because it helps you for SEO.
Install it for free.
21. React Templates from WrapPixel
Download high quality react templates, which comes with lots of ready to use components and stunning designs.
It will help you to create your react application much faster and minimize your efforts and cost.
22. Pixpa
Pixpa is a brilliant website builder that you can use with 0 experience to create all-in-one websites: blogs, client galleries, and stores.
Use the built-in designs or start from scratch, you decide.
Sign up free.
23. The Best and Most Popular WordPress Theme 2020
Astra is the fastest growing WordPress theme of all time, having already 1 million users in 2020. It has the most comprehensive library of website designs, unparalleled performance, and tons of features.
Get it now and supercharge your website.
24. uKit
Need a website? Make one yourself with uKit. A powerful tool that enables you to create a modern site in your browser. No need to download anything or fiddle with the code — simply pick a template, then edit it as you see fit in a convenient editor. Sell services and goods with the integrated Store module, and promote your site with the SEO module.
Fotor is an online photo editor and background remover software that is used by tens of thousands of marketers, graphic designers, bloggers, vloggers, and online entrepreneurs.
It is easy to create engaging content with Fotor, there are tons of pictures and elements included, and the editor is brilliant.
26. stepFORM
If you need a form, quiz, and surveys, you can create it on a shoestring or even for free with the stepFORM builder. It contains 17 basic elements and a rich library of professional-looking templates. Moreover, you can integrate payment systems (PayPal, Wallet One) and statistics (Google Analytics), configure CSS properties, and add custom code. The platform is mobile-friendly. Start with the free plan today!
27. Opinion Stage Facebook Quiz
Opinion Stage is a brilliant Facebook quiz maker that you can use right away, without having any experience.
The process is guided by the interface and it takes only a few minutes to launch your own Facebook quiz.
Try it.
SuperbWebsiteBuilders.com highlights pros and cons of the most popular web design platforms as well as their main characteristics and special features. It contains dozens of reviews and comparisons of these services as well as those of hosting providers. This eliminates the need to look for the niche-related info elsewhere as all the required data are at hand here.
29. pCloudy
pCloudy is a popular mobile app testing software that lets you do all kinds of tests, both manual and automated. The platform is super simple to use, yet is among the most advanced in this niche.
Start a free trial and see how it works.
You are a professional freelancer and you need tailored contract templates? No problem, Bonsai will help you with that.
They are the best in the freelancer software industry, being the best for invoice templates for every freelance profession, for CRM, for calculating taxes, time-tracking, and much more.
Start free.
31. uSocial
Do you have multiple social media pages? Do you want to share them most efficiently across the audience of your multiple channels? Open your door to a new effective social media tool — uSocial. Sporting several unique features, such as Meta Builder to build thumbnails, clean code to load faster, and own analytics, it's one of the best tools for your social media needs. Try it now!
32. Controlio
A simple and quick way to heavily increase productivity and security in your company is to use a PC monitoring software for your employees. The most popular solution is Controlio, being simple to use, and feature-rich.
Start a free 14-day trial and see how it works.
33. Wix2WP.Pro
Wix2WP.Pro is the all-in-one Wix to WordPress migration platform, which has distinguished itself due to its professional staff, years of niche experience and rich portfolio of successfully completed projects. They pay individual attention to each client and each website that is under transfer. This is a perfect solution for beginners and web design pros, who don't have time to complete the task independently.
34. WhatFontIs — The Best Font Finder
You are curious to find out what fonts are used by your competitors or on your favorite websites? WhatFontIs will help you identify these fonts for free, being the best font finder in the industry.
Identify fonts like professionals, with WhatFontIs is simple.
35. FoxMetrics
If Google Analytics is hard to understand and you don't like it, switch to FoxMetrics.
This cloud-based web analytics platform is much better organized, will provide easy to understand information, and the interface is user-friendly.
Try it for free.
36. Creative Tim
The best UI Kits and dashboards can be found on the Creative Tim website. They produce all their stuff with their own teams, that is why the quality of the products is outstanding, including for their free stuff.
Browse the website and see what cool products they have for you.
37. SiteBuilders.PRO
SiteBuilders.Pro is a worthy solution for users, who decide to move their web projects between well-known CMS or website builders. They deal with transferring all types of projects, taking care of all the details and special platform nuances. In addition to content transfer, SiteBuilders. Pro experts will help you with further website promotion. Their rich experience will contribute to positive results.
38. uCalc
If you want to entice more customers to your website, uCalc is what you need. It's a modern, easy-to-handle form/calculator builder that provides a wide collection of templates suitable for a small or medium-sized business of any industry. Plus, various formula types are available for creating a calculator for any purpose. Start with the Free plan and let it work for you!
39. UPQODE — eCommerce Website Design Agency
UPQODE is an eCommerce web development agency in the US that develops platforms for online stores to sell their products. In addition, the agency offers cost-effective eCommerce services for small businesses.
UPQODE's team of experts is dedicated to providing its clients with marketing solutions such as SEO services, Google Ads setup, social media ads, and conversion optimization.
The agency has worked with a majority of US customers.
Abstract is used with huge success by tens of thousands of companies and is among the most popular IP geolocation API service.
Start for free and upgrade the plan whenever you need it.
41. Moderated group chat for live Q&A and Web Events
RumbleTalk will help you add a moderated chat for Q&A and live events on your website, being the best solution in the market. It is simple to use and they have a free plan that you can start with.
WordPressToWix.PRO focuses on ensuring easy, convenient and fast website transfer from WordPress to Wix. The platform also offers quality project promotion and preservation of search engine positions upon the completion of the task. The team of proficient web designers will gladly assist you with all the steps of the procedure, ensuring top notch result.
43. uCoz
Is your website builder not good enough for you? Do you feel like you lack features to build a website that you truly desire? uCoz website builder is here to rescue you! A unique blend of Pro-level editing tools, custom code access, and a visual editor allows you to create a unique and professional website with ease. And it's free to use!
HTMLtoWordPress.PRO is a full-cycle service, which deals with the professional, safe, and convenient transfer of HTML websites to WordPress. The platform has dozens of successfully completed projects in its portfolio and lots of satisfied clients. They employ a team of experts, who will take care of all the stages of the migration process to ensure worthy results.
45. Blabber | All-in-One Elementor Blog & News Magazine WordPress Theme + RTL
If you are looking for the best Elementor-based WordPress theme, then Blabber is definitely worthy of your attention. This is a ready-to-go solution apt for all kinds of blogs, media sites, businesses, entertainment projects, and even eCommerce. One of the most impressive features of the Blabber theme is the constantly-glowing collection of homepage demos. The theme includes 20+ demo styles apt for personal, travel, fashion, sports, science, health, and other topics. All pages and design elements of the theme are ready to be modified in the intuitive drag-and-drop mode. Take control of your site's content organization with the Gutenberg editor.
46. FC United | Football, Soccer & Sports WordPressTheme + RTL
FC United is a functional and multi-purpose WordPress theme apt for the launch of football, basketball, and other kinds of sports-related websites. The fully responsive layout of the theme is intended to adjust all pieces of your site's content razor-sharp on different screen sizes. It also includes a collection of ready-to-go homepage demos. The number of extra demos grows bigger with the launch of every next update. The theme supports all the major WordPress plugins and extensions, including SportsPress. The latter lets you transform your WordPress website into the fully-featured sports clutch website with match reports, league tables, and more.
47.Craftis — Handcraft & Artisan WordPress Theme for Creatives
Make your craftwork look it's best using the Craftis WordPress theme. The clean and stylish design of the theme is perfectly suited for a range of websites promoting handmade works. The Craftis theme is intended to be used for blogs and web stores. The latter is easy to achieve using the theme's compatibility with WooCommerce and Elegro Crypto Payment plugins. It also contains a bunch of ready-made pages, which are ready to be modified in the drag-and-drop mode of the Elementor page builder. Additionally, the theme lets you choose from 10 unique homepage styles apt for artisans and craftsmen.
48. Zento
Zento is a state-of-the-art Software-as-a-Service eCommerce platform built on the solid foundation of Magento 2 with a next-gen Progressive Web App frontend. All the tools and integrations you need to run and operate your online shop, in a modern and reliable solution. Sell everywhere, automate your operations, increase conversions, and focus on your business, not the technology behind it.
49. zipBoard
zipBoard is a web-based visual review and bug tracking tool for web developers and designers to better manage website development projects. It is built to manage internal reviews, tasks, bugs or issues, defects, and client feedback all within one centralized system. Simplifying the review and approval process for internal teams and external stakeholders.
zipBoard lets you review multiple digital assets in a single project or across multiple projects. It allows reviewing multiple types of file formats ranging from images, videos, live websites, e-learning courses, PDF documents, and HTML pages.
By using zipBoard for bug tracking and visual review, you can improve the quality and speed up the development process, while cutting down the website development cost.
Now, deliver quality products at an affordable cost as all plans come with unlimited projects and unlimited collaborators. You can start with a free trial account without any credit card.
Start your free trial today or Request a demo
50. LeadQuizzes – Online Quiz Maker Built for Marketers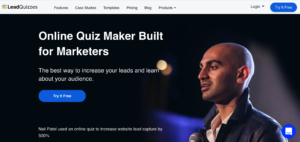 LeadQuizzes' quiz maker can help you capture up to 500% more leads from your website and advertisement. And the data you collect can help you segment and understand your audience better. Create, promote, and analyze your quizzes & survey with one simple tool. Start your 14-day free trial today!
51. Orsolo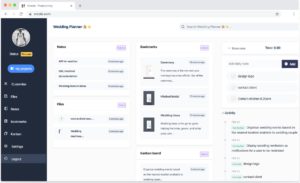 Orsolo is an all in one project and task management tool to organize projects without extra complexity. With Orsolo, you can manage your work at a personal level and keep track of every stage. You can upload files, save bookmarks, and create notes as well. Using the To-do list feature, you can add quick tasks to your project boards and tick them off when done. Keep track of your project spend as you go along with the Budget tracker.
52. NewProgrammatic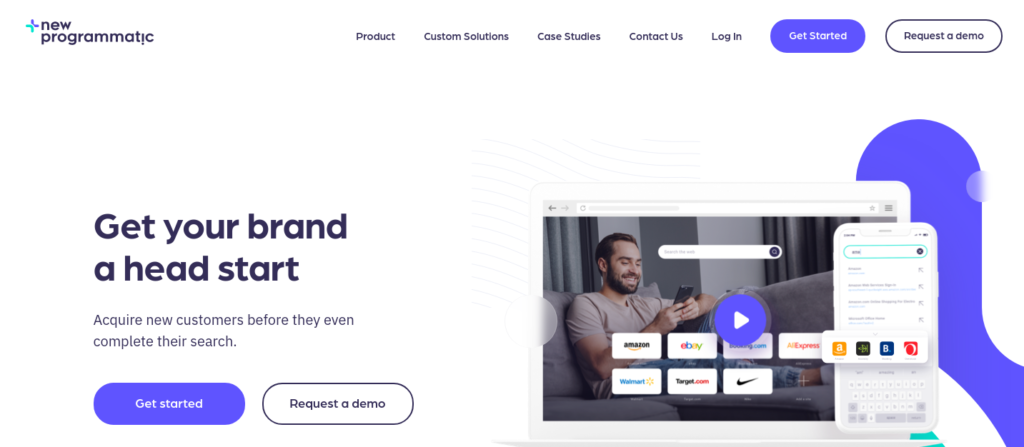 Brands are constantly looking for ways to outrun their competitors in SERPs. But what if we told you that a potential buyer could see your brand's name before completing their search? With New Programmatic, it is absolutely possible.
New Programmatic is a performance marketing platform. It capitalizes on user intent, making your search ads more targeted.
How does it work?
You can optimize your ad in two ways – tiles and instant search.
For instance, when using a mobile device, a customer will see a few quick links at the bottom of the screen. These are tiles or ads that direct users to the websites. Yours can be one of them.
With instant search, when a user starts typing, a keyboard predicts the search query. Your link will appear at the top of the screen under the search query, and a user can jump right to your website.
The best part about New Programmatic is that it's very affordable – you only have to pay for visitor clicks on your ad, and it costs just $0.1. This tool is an amazing option if you want to boost your visibility in search results.
53. Stripo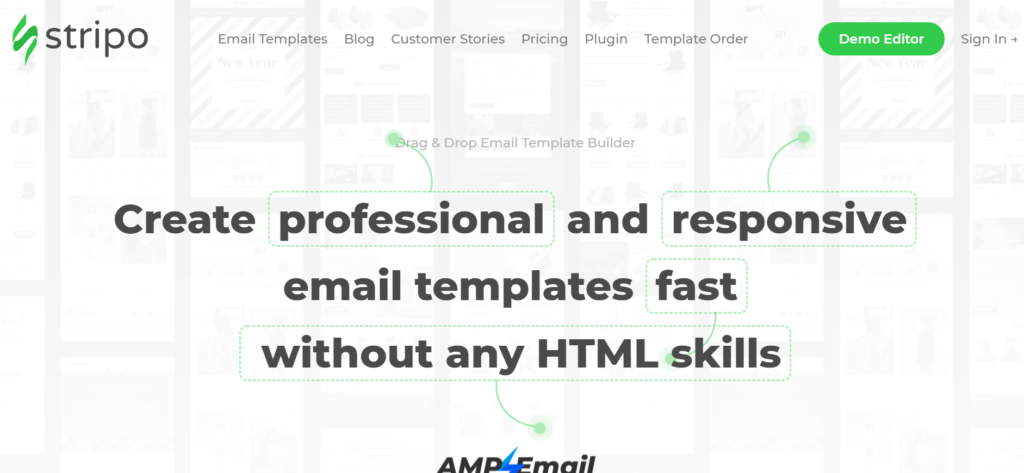 Stripo is an all-in-one email design platform. They enable clients to build emails of any complexity really fast. Integrated with 50+ ESPs/CRMs which lets you push your emails to your marketing automation system with just 1 click.A number of embedded micro-tools gives you everything you need for email production, from photo editors to banner generators, from timers to interactivity and real-time content.
54. Desygner

Desygner is "a graphic design tool for non-designers," they offer features like drag & drop elements; the ability to change images, fonts, colors, and text; capability to work with layers, effects, and multi-page files; plus access to thousands of professionally designed templates and millions of free and paid subscription stock images. The tool also lets you share designs via email, Instagram, Facebook, Twitter, and other social networks; automatically resize images into the correct sizes for social posts on different platforms; and present slides professionally with the Desygner viewer.
Conclusion
What web solution are you already using with huge success? Share your opinions so you can help others find awesome solutions for themselves.
Don't forget to try the powerful ai logo maker, it will help you create splendid logos.