What Is Construction Document Management?
Digital documentation is your chance to opt out of traditional documentation systems. Construction document management can apply to both physical and digital documents, although many organizations are choosing digital documentation to better handle the amount of paperwork that modern construction projects require.
When documents are not present on-site, it is challenging for all stakeholders to have access to the same, reliable, information. Traditional documentation also takes up a large amount of space and only takes up more space over time. Finding a document can be tedious in paper documentation, but electronic documentation makes this easier. All you need are the right keywords, and you can find your document within an instant.
Benefits of Construction Document Management
Accessibility
Using cloud documentation means that the accessibility and organization of your documents are easy. Further, the records are accessible to anyone who has been granted permission to view and use the server. It can take a long time while waiting for actions, such as signatures when using traditional document management systems. This leads to delayed completion dates and reduced productivity when people are waiting around. However, with the accessibility of cloud documentation, documents can be electronically signed and shared efficiently!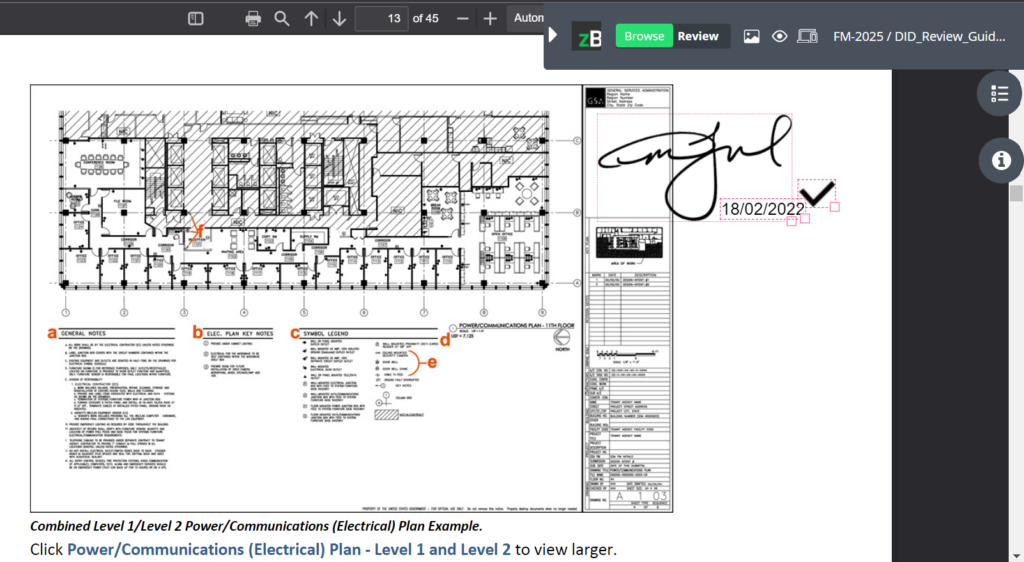 Why risk mistakes with traditional management systems when you can use a management tool that minimizes errors? Also, mistakes in construction can lead to larger issues such as claims or lawsuits; there is no reason to let it get that far! A sound document management system, such as zipBoard, reduces the potential risk that a contractor deals with in their projects. Fewer mistakes equate to fewer conflicts, which can have lasting effects on a project. Reduce errors with proper document management.
Makes Audits a lot Easier
Auditing is crucial in construction, which is why it is key to have an organized system. Proper documents will decide if a contractor has managed the funds well or not. Working on government projects enforces many regulations.
If it is quality control, labor rights, or contract claims, it is important to have an effective documentation system that keeps track of all communication, transactions, and modifications. During project closeout, the contractor needs to prove that they have complied with all the project standards; having all the right documentation is just as necessary as having it organized and ready to go.
Creates a Single Source of Truth
Team collaborations require a proper flow of communication. However, with every decision, all parties need to have access to factual information to ensure that everyone is using the same source of truth.
Collaboration is helpful in construction, but only if everyone is on the same page with the information they are referring to. A sound document management system should provide an easy-to-access center for all of the documents needed for a project.
Saves Cost and Schedule Overruns
A cost-saving method for your projects is an established construction document management process.
Your organization is at its best when everyone works from the same place and can see when changes occur.