This year we are on a roll! zipBoard Updates: We have made a lot of improvements in zipBoard.co to make reporting issues a breeze using videos. Now, your clients / SME's can share their reviews not just using marked up screenshots, but marked up videos as well. Not just that, you can also use zipBoard to get reviews on videos created for your clients. We have also launched our API and a zapier integration and launched a new pricing.
Video reviews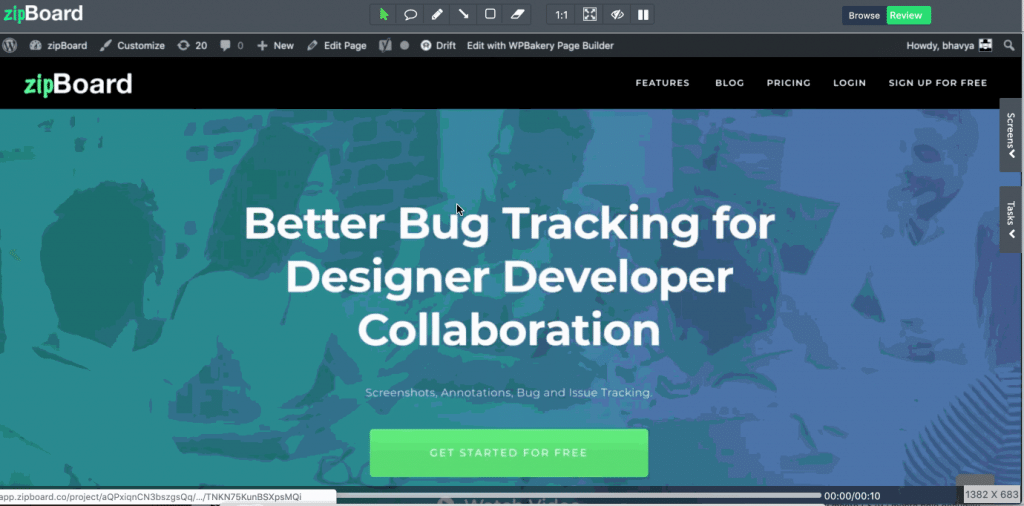 Video reviews are a step to make it easier for your stakeholders to explain their issues better and for your project team to reproduce those issues easier. In the end, it will help your reporters to explain issues easily, and your team to get a better context about the issues. If you are building a web app, e-learning course, website, e-commerce experience , your clients are going to love this easy way to share their visual feedback.
Build your first video, and shorten your production cycle.
API & Zapier Integration
We want to make it easy for your team to see the bugs / issues in the tool of your choice. For that reason, we have launched our API and also an integration with zapier, both of which can let you export your tasks directly from zipBoard to a tool of your choice.  The design feedback that you collect can be directly reported to the bug tracking tool or project management of your choice using our new integrations and API. You can find documentation to get started with the API here:
https://help.zipboard.co/category/176-api-documentation
Get started with our zapier integration here: https://zapier.com/apps/zipboard/integrations
Kanban View for tasks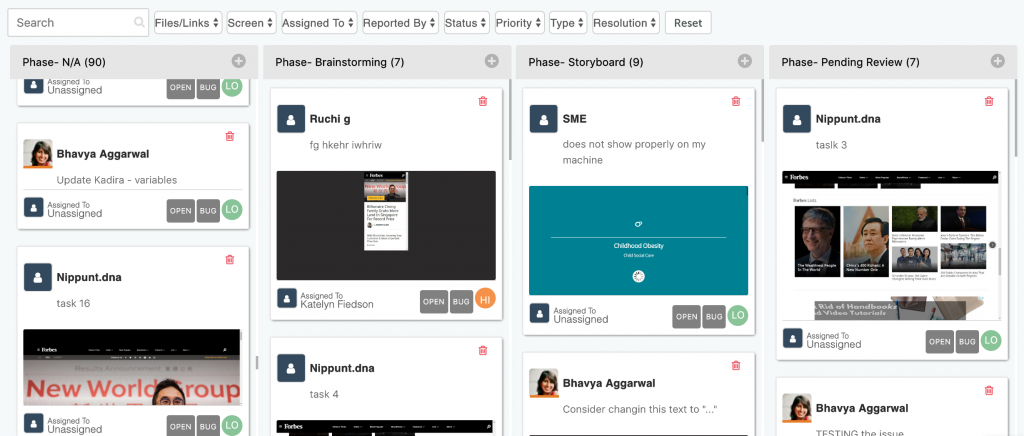 We have improved our task manager view, so that you can view your tasks not just in a table view but also a kanban view. The Kanban view lets you organize tasks according to different phases.
You can use the same filters in the Kanban board as you could in the table view. Get more organized, filter, and visualize your issues better in the new Kanban board.
Find more details here: https://help.zipboard.co/article/190-what-is-a-kanban-board-and-how-can-i-use-it
Messages for projects

We introduced messages to better communicate with project members and stakeholders. The project owners and managers can add messages as announcements for project collaborators and or clients.
This can help create important announcements regarding the project. All messages across the projects are also visible on the Message dashboard. Do not miss important communication for the project. See all your messages for the projects here: https://app.zipboard.co/messages
Pricing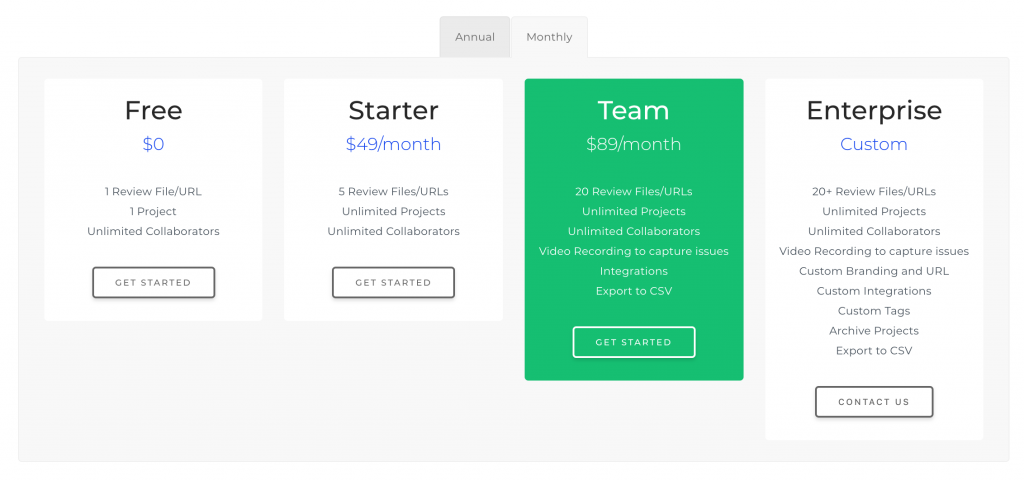 Based on our conversations with customers, we have configured zipBoard pricing based on the number of review links / files that your team creates across all projects. The pricing is still independent of the number of collaborators you add or reviewers that report issues. The pricing is also independent of the number of projects that you create.

To remove the complexity for smaller teams, some of the features are also available for team plans and above. Find the new pricing details on our pricing page:

Pricing plans for zipBoard are listed below:

Free:  1 review file/ domain , unlimited collaborators $0

Starter: 5 review files/ domains, unlimited projects, collaborators , $49/ month ( $39 / month paid annually)

Team: 20 review files/ domains, unlimited projects, collaborators , Video reviews, integrations, CSV Export, $89/ month ( $79 / month paid annually)

Enterprise: Custom plans including manage org, video reviews, phases, integrations, custom domain, logo, archive ( custom pricing)

For existing customers on monthly plan, the new pricing will apply from 1st July, 2019 and for annual subscribers the new pricing will apply from the next renewal. If you would like to discuss the new pricing for your team or have any feedback to share, reach out to us using our support channels to set up a call.

For zipBoard, this is really just a start. We are continuously improving our experience with feedback from our customers to make it a powerful tool for internal and external collaboration.

Tags: