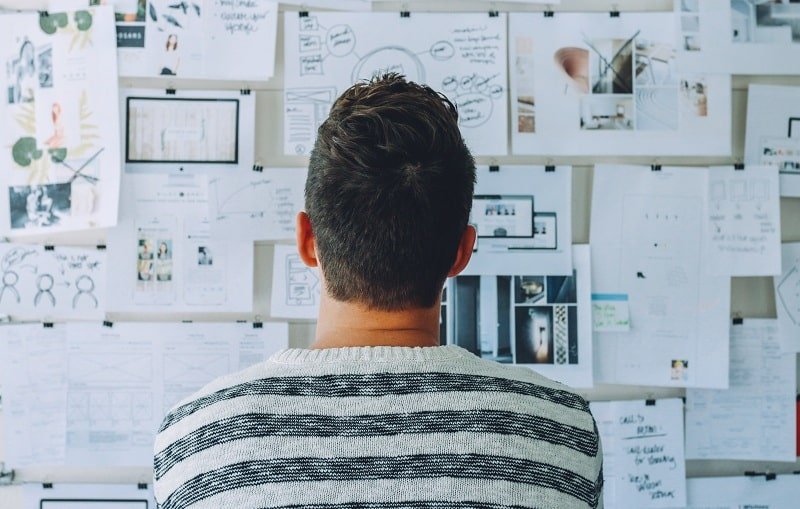 November 12, 2020
Posted by Anurag Singh
Remote Teams, Remote Workplace, Resources, Training
0 thoughts on "Employee Training – 8 effective methods"
Effective Employee training makes your employees happy & productive. Every Business invests a huge amount in employee training, but the point being here is whether they are investing in the right training methods. One-size-fits-all can never be an option in training.
Every company has different kinds of training methods which might work for them. To find out which method will be the best for your employees with all options available in the market is highly challenging.
In 2019, the total spending on employee training globally reached $370.3 billion. An average of $1,286 was invested per learner in 2019. Each employee had to train for an average of 42.1 hours in 2019. (Source: guide2research)
Look at the average training cost and training hours, this shows the importance of making the right decision in finding the best training method. The right decision can reap huge benefits within a short period. If done wrong, you are wasting your time & money, also your employees might leave the organization.
Employee training methods have transformed a lot and companies leverage different ways of training. Let's take a look at some of them…
On-the-job training or hands-on training is the most preferred method for many companies. Companies want their employees to be productive as early as possible and also, they do not want to waste their time training every employee in every skill. 
With On-the-job training, employees actively involve themselves in learning & participate in activities that relate to their current job. Your new hires will jump straight to the practical skills required to do the job. On-the-job training provides better outcomes as your new hires start doing their job from day 1.
While On-the-job training is typically good for those employees who have prerequisite technical skills (for example: operating a new machine, programming, financial analysis). Your employees must be interested in learning by themselves.
Drawback: On-the-job training experience might be too stressful for new hires, as they are let alone.
Coaching or mentoring can be used along with some other training programs. It cannot be the only effective means of training. Implementing a coaching or mentorship program along with other training methods will create opportunities for employee development & helps in relationship building.
Trainers are your game-changers, they must be well-experienced. This type of skills development method typically involves senior managers or leaders working one-on-one with your new hires (less experienced individuals). Coaching or mentoring is used to develop high-level skills for example critical thinking, leadership & communication skills.
This is a fast-track way to learning very specific leadership & team management skills. Coaching or mentoring also helps to build any particular organizational skills. This method is ideal for developing employee skills that are required for performing their job roles.
Drawback: Most of the employees do engage with the sessions, as this method is disorganized and takes a longer time for completion.
The instructor-led training method refers to training that occurs in a real or virtual classroom. Lecture- style or Instructor-led training is one of the most traditional & popular training methods for your new hires. Globally, more than 36% of large companies use an instructor-led classroom approach for training their employees. 
In this type of training, there will be a personal touch. Your trainees (new employees) will be able to interact with their trainers (lecturers). Live interactions can happen that nurtures the relationship between the employees and the trainer, also employees can get to know one another.
Instructor or Classroom training is most effective for complex content because your employees have the option to ask questions directly & get their doubts cleared. More importantly, to build employee engagement, the trainers must keep their energy level high in this training method.
Drawbacks: Instructor-led or Classroom training is an inability to scale. If your employee strength is large, it can forbid trainers from in-person monitoring with your new employees.
Technology-based learning
Technology-based learning is done via a computer. Computer-based training (CBT) is becoming more prevalent as technology has become easy to use. In this Computer-based or online training method, employees can learn according to their choice or preferences. 
The main advantage of Technology-based learning or CBT approach is scalability. Also, whether it is 10 or 10000 employees, all can learn through the CBT method at the same time & at their own pace.
According to the 2019 Training Industry report, 32% of large organizations are more likely to use computer-based training or online learning methods. Since many of your employees are working remotely, due to the current pandemic situation, this method can be an effective means of training them.
Drawback: Technology-based training offers only a limited chance or feedback to answer follow-up questions.
Employee training through videos is very easy to implement. Video training is the process of making a video of all the necessary things that your employees must learn before they start doing their tasks and sending them to all your new hires. According to HubSpot, more than 72% of customers are more likely to learn about a product by way of video.
To make your video training effective, you must make sure the videos are well informed in the first place. The videos that you are showing must be well-produced, interesting & engaging, subject focused, and also should of reasonable length.
Drawbacks: Similar to technology-based training, it is difficult for your new hires to get their doubts clarified promptly. If your video is too long (more than 2 hrs), then your employees might not pay attention to it.
Blended learning, as the name itself clearly explains, it is a method that integrates technology with the location-based classroom activities. It allows your new employees to get the best of online & traditional learning. Most importantly, a blended learning approach can reduce your classroom teaching time.
This method provides high flexibility in showing the content to your learners. For example, the complex content could be presented face-to-face, and easy content parts could be made available online.
There is no particular way of "blending", so you must find a model that will work for your employees. Some common blending models are the flipped model, face-to-face driver model, flex model, and the self-blend model.
Drawbacks: The blended training method has a very high technology dependence. If your organizations' tech infrastructure is not strong enough, the purpose of the blended learning approach is wasted.
Immersive learning methods help your new employees to learn with an interactive learning environment. In this method, it is possible to replicate your real-life scenarios & you can also teach particular (essential) skills. For example, Simulations. 
Business simulations are an effective training technique that focuses on providing in-demand skills or a specific set of skills. Effective simulations reflect actual work scenarios that help your employees to experience a risk-free environment, make decisions & face the consequences of their actions, and also allows them to find some innovative ways of solving their issues.
Similar to this there are other immersive learning techniques like Virtual Reality (VR) training, Scenario-based interactive training, and so on. In this way of training, your employees are completely free to make any number of mistakes and get to know where & how they have gone wrong. This keeps your learners engaged and learning better & faster.
Drawbacks: Creating an immersive learning experience is very expensive & time-consuming. Most importantly, this method needs frequent content recreation & updating.
The best & effective training method for both the on-site and remote working employees is In-app learning. Making your employees learn themselves without even leaving your application is the primary goal of In-app training.
Digital Adoption Platform (DAP), the emerging cost-effective employee training & onboarding software. It provides On-screen guidance (interactive software walkthroughs), which is like an experienced guide sitting next to your new hires and explaining how they should be doing their tasks.
Instead of watching lengthy videos, asking trainers to teach, waiting for internet connectivity to see online tutorials, read manuals, pay for a training institute, and more you can leverage DAP. Digital Adoption Platform can make your employees learn by doing things in action and create a high level of employee engagement.
Drawback: Digital Adoption Platform works best only for a web-based application.
These are the top 8 effective training methods that you can look for. Read and understand which training will be suitable for your organization and leverage it.
If you feel we have missed out any effective training methods or if you think that there is a new training technique that has worked out best for you, please leave us a comment.